GPK LazerZone
Now Open!
Experience laser tag in a way like never before. Come check out GPK LazerZone today!
Adjusted Hours During Easter Weekend
We have adjusted hours of operation during Easter Weekend! CLICK HERE for more info.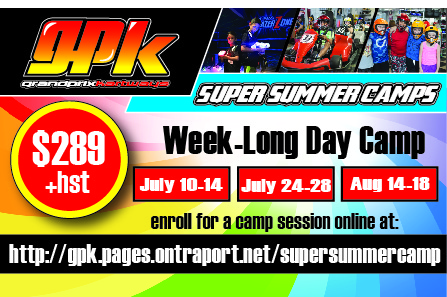 Summer Camps:
Registration Now Open
CLICK HERE for more information, and to register online for GPK's Supper Summer Camp!