Announcements
MOBILE RACERS CLUB
Have you joined the Mobile Racers Club yet? If you haven't, then you're missing out on the best possible deals that GPK has to offer. What is the Mobile Races Club? It's the most revolutionary and effective way to keep linked in with what's happening at GPK. Joining the Mobil Racers Club is easy, and will cost you nothing. Simply scan the QR code displayed here, or text GPKRacer to 647.694.0494 from any mobile phone to join. You will then get access to exclusive members' content, specials, and discounts not offered through any other format. And best of all, updates and notifications will be sent straight to you mobile phone for easy and convenient access. So do not hesitate—join now!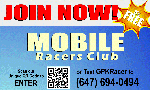 GPK 2.0 THE RELAUNCH
Click on the icon below for all the exciting changes to our facility, services and the AMUSEMENT PACKAGE that is now included with many of our admission rates.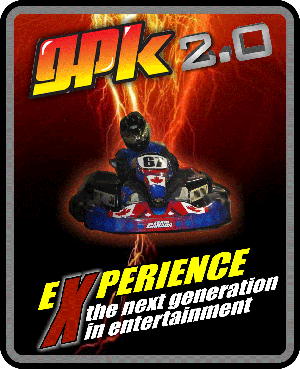 The Garage Concert Hall at GPK
Contact us for rentals

Summer Camps for kids are back

Click here for details
Midnight Racing
Experience Midnight Racing Friday to Saturday at midnight, with great music, funky lighting, contests, and prizes nightly.
WATCH MUCH MUSIC VIDEO - DEVON GOES GO-KARTING AT GPK
Click on the icon for high res video or CLICK HERE FOR LOW RES

New Racing Leagues
2013 LEAGUES Now Registering. Click here for details.
Click on icon to left for RACE LEAGUE SPECIAL OFFER
RACING NEWS UPDATES.

Member Racing Events

Newsletter

Quick Links

Upcoming Holiday Day Hours
Dec 20-23 open at noon, close at regular hours
Dec 24 & 25 closed
Dec 26-30 open at noon, close at regular hours
Dec 31 open at noon, close at 8pm
Jan 1 open at 4pm, close at regular time
Jan 2-5 open at noon, close at regular hours